Travel should be
rewarding
Victory Impact is Revolutionizing Travel Rewards. Sign up below to be notified of our Q3 launch of VIC-Travel, a brand new travel marketplace that is set to provide unmatched discounts on hotels, rental cars and more!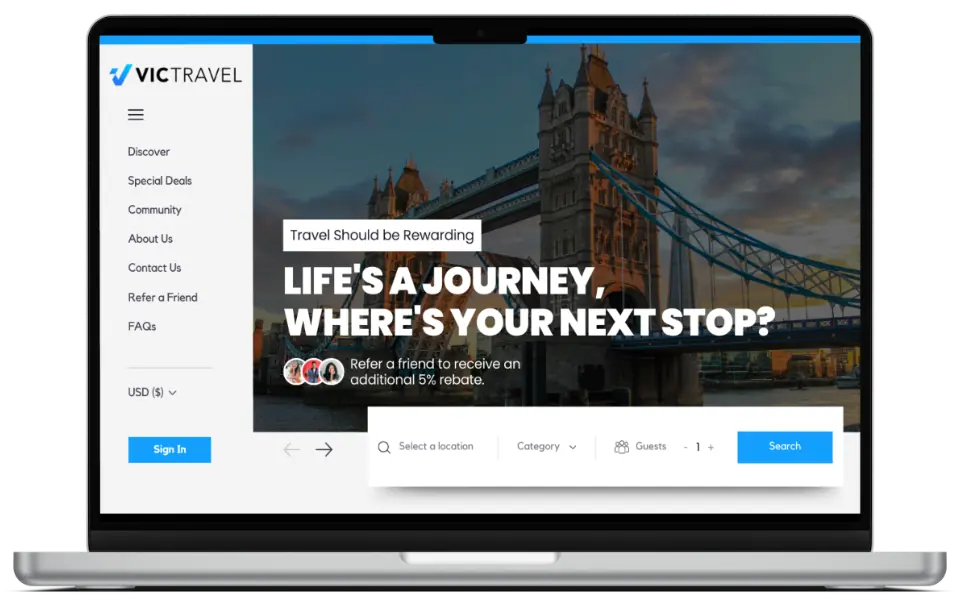 At Victory Impact, we're creating a future where digital currencies converges with philanthropy, creating a global travel marketplace that empowers users with unmatched savings on travel while also sparking positive change by supporting charitable causes with each purchase.
Join Vic-Travel
Create a membership and log in to VIC-Travel. Once a member, you'll gain access to thousands of trips and packages discounted at some of the best rates available!
Shop & Save
Set alerts, search trips, look for featured deals. Once a member you'll have access to a host of our travel resources. When you're ready to purchase, you'll see how much $VIC you'll receive in cash-back rewards!
Travel
Your trip is booked, pack your bags and enjoy an epic vacation. You can exchange your $VIC for cash or use your newly acquired $VIC in our marketplace for additional trips!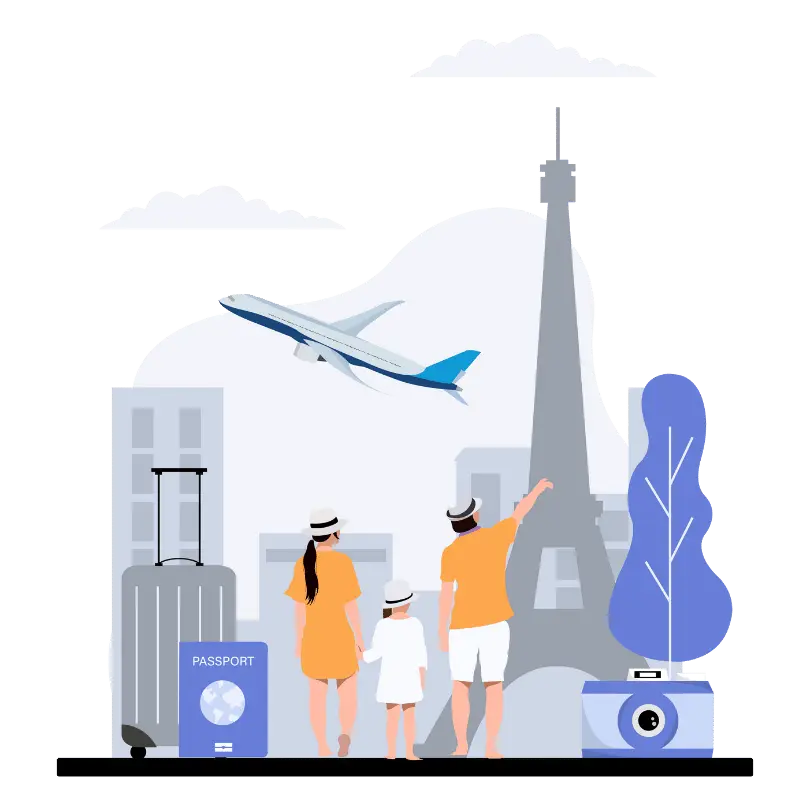 Destination Packages
Choose from hundreds of curated trips, all at the best rates the travel industry has to offer.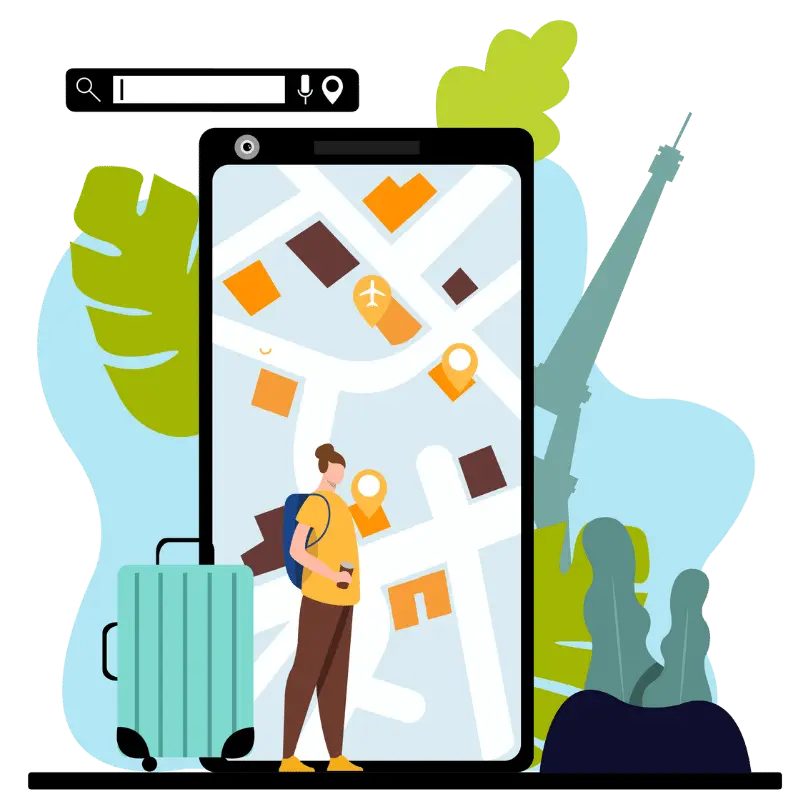 Mobile Optimized
Enjoy a mobile optimized shopping experience. Search, purchase and get $VIC rewards all from the comfort of your mobile device! (App Coming Soon)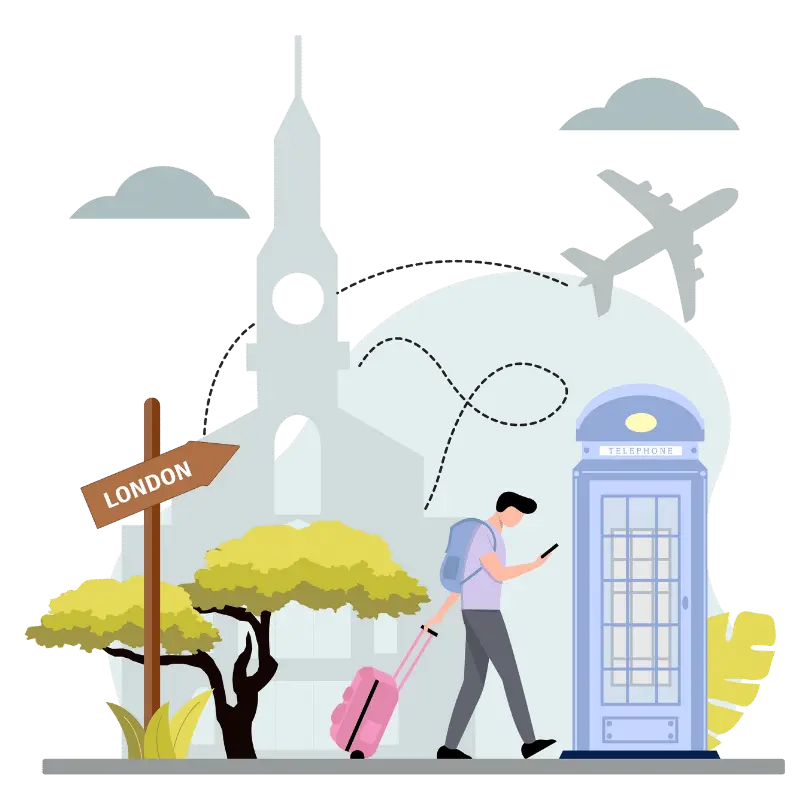 Travel & Save
Travel and save with $VIC! We're here to help your travel budget go further by giving the best discounts on the market.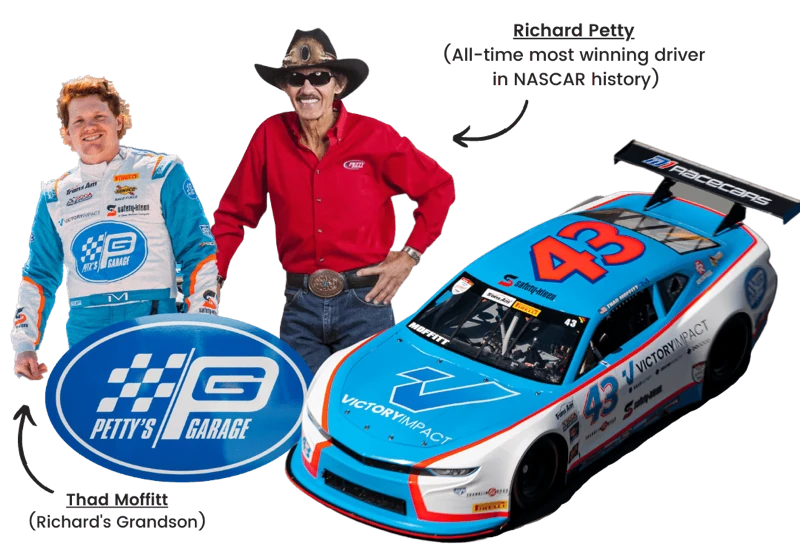 VIC-Travel is the flagship travel marketplace from Victory Impact. Through our revolutionary web3 solution, we've found a way to maximize savings for our customers by leveraging blockchain technology. Learn more about Victory Impact and the driving force behind VIC-Travel below!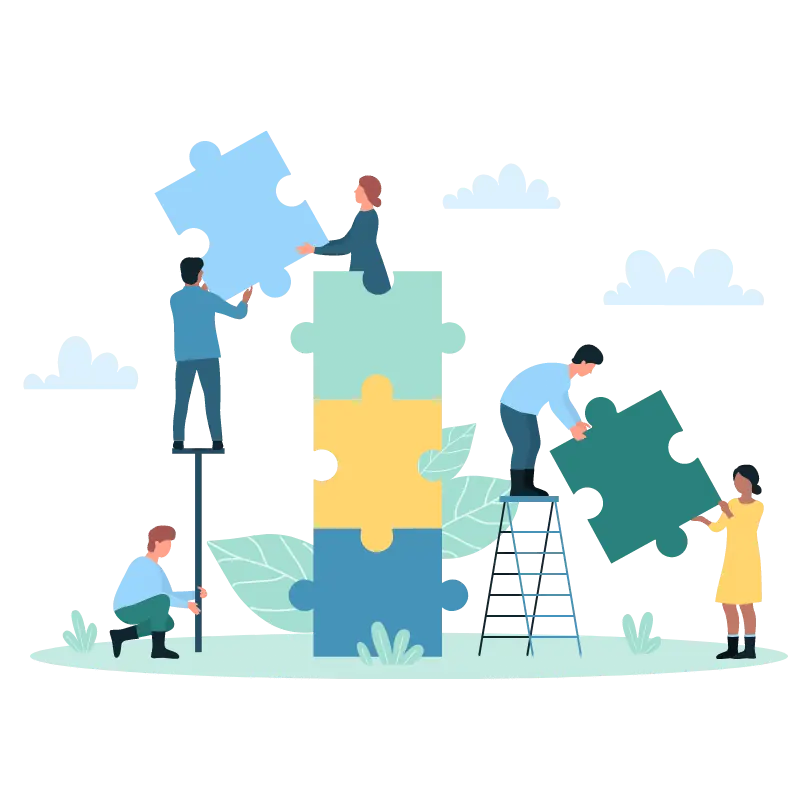 Your purchases change Lives

Victory Impact and VIC-Travel are transforming the way we give to charity. 1% of every token purchase and sale is automatically channeled to incredible causes. Through blockchain technology, we're creating a future where every economic transaction can create a positive impact on the world.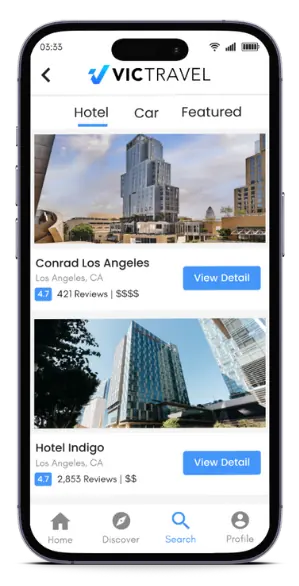 Helping to make each of your dollars go further

Our proprietary platform revolutionizes the way you plan and invest in travel, ensuring every dollar you spend takes you further. Our travel marketplace brims with exceptional deals and savings. Be it your dream destinations or last-minute escapades, VIC-Travel's exclusive discounts guarantee a level of value you won't find anywhere else. Make your dollars work harder for you, only with VIC-Travel by Victory Impact.
Frequently Asked Questions
What is Cryptocurrency?
Cryptocurrency is a digital or virtual currency that uses cryptography for security and operates independently of a central authority, such as a government or bank. Read our Beginners guide to Crypto here!
How does Victory Impact donate to charity?
With every token purchase and sale, 1% is automatically directed towards charities supporting the most vulnerable members of our society, including children and veterans. By leveraging the power of blockchain technology, we are creating a world where people can make a difference simply by participating in the economy. Read our Litepaper for more info!
What Is Victory Impact Built On?
$Victory Impact is an ERC-20 governance and utility token that provides holders with the opportunity to drive charity donation direction in addition to unlocking exclusive access to the Victory ecosystem.
Where Can I Purchase Victory Impact?
Victory Impact is currently under development. It will be available for purchase in Q2 2023.
What Is The Victory Marketplace
Victory Marketplace is where our members will have access to huge savings on every day purchases and travel. Members will enjoy up to 50% off travel and up to 40% off on millions of  different products, with more added daily. Consumers can easily book travel or order products shipped directly to their door. There is no need to go to multiple stores to compare savings, or sift through online coupons like other cash-back shopping platforms. Read our Litepaper for more info!