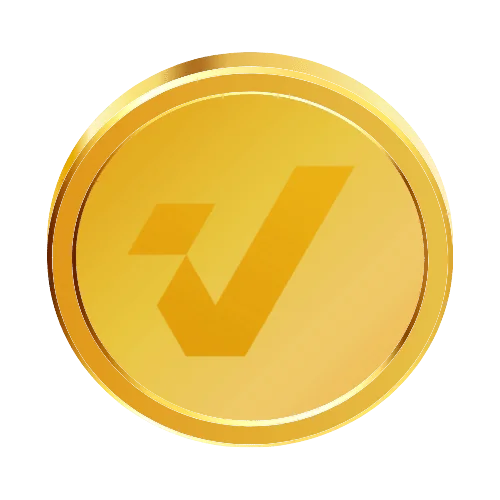 Victory Impact was conceived by Anthony Cadieux II, CEO, startup founder, and large national charity director.
Through his philanthropic work, Anthony identified problems that universally inhibit charities' overall impact. Most charities expend exorbitant resources on fundraising and marketing year-round, distracting from their causes. Additionally, tax constraints limit donations from individuals and businesses alike.
Anthony plans to fundamentally change investing in philanthropic initiatives. As an avid cryptocurrency enthusiast, he knows decentralized finance is a solution to the problem.
Anthony, founder and CEO of Victory Impact, brings over a decade of finance and business strategy experience. Specializing in investment management, wealth strategy, and business exit strategies, he previously worked at Raymond James and Merrill Lynch. Along with his professional pursuits, Anthony co-founded CoAqua, a nationally distributed beverage brand, and serves on The Bikes For Kids Foundation board. He is a dedicated leader with diverse experiences and a commitment to excellence.
John Spinner has 17 years experience in the insurance industry.  He has founded and sold a large nationwide insurance brokerage and an insurance software company.  John is considered an insurance industry thought leader and sought after speaker who  is active in bringing innovation to the insurance space through product development and blockchain integrations.  John brings a wealth of marketing experience, deep connections in the rewards industry, and unparalleled insurance industry knowledge and connections to the Victory Impact Team.  
Mark Dingle has over 25 years experience planning and commercializing digital products and services at technology start-ups and corporations including Gartner, American Express, and IBM. Mark brings skills in product and market strategy, partnership development, program management, and social impact enterprise development
Robert Krumroy
Board Member / Charity Partner
Robert Krumroy is the founder of Identity Branding and creator and CEO of e-Relationship.com. Robert is an international speaker and author and a founder with one of our charity partners: The Bikes For Kids Foundation. Robert Krumroy's impressive financial services, sales and management career has spanned over 30 years.
Check out our latest Posts
Frequently Asked Questions
How does Victory Impact donate to charity?
With every token purchase and sale, 1% is automatically directed towards charities supporting the most vulnerable members of our society, including children and veterans. By leveraging the power of blockchain technology, we are creating a world where people can make a difference simply by participating in the economy. Read our Litepaper for more info!
What is Cryptocurrency?
Cryptocurrency is a digital or virtual currency that uses cryptography for security and operates independently of a central authority, such as a government or bank. Read our Beginners guide to Crypto here!
What is Victory Impact Built on?
$Victory Impact is an ERC-20 governance and utility token that provides holders with the opportunity to drive charity donation direction in addition to unlocking exclusive access to the Victory ecosystem.
Where can I purchase Victory Impact
Victory Impact is currently under development. It will be available for purchase in Q2 2023.
What is the Victory Marketplace
Victory Marketplace is where our members will have access to huge savings on every day purchases and travel. Members will enjoy up to 50% off travel and up to 40% off on millions of  different products, with more added daily. Consumers can easily book travel or order products shipped directly to their door. There is no need to go to multiple stores to compare savings, or sift through online coupons like other cash-back shopping platforms. Read our Litepaper for more info!