The future of
Shopping

 Rewards
Revolutionizing Shopping Rewards with Crypto and Compassion
BETTERING OUR WORLD WITH BLOCKCHAIN
At Victory Impact, we envision a future where the power of digital currencies converges with philanthropy, creating a global rewards marketplace that not only empowers users with exceptional savings on everyday products and travel experiences but also sparks positive change by supporting charitable causes with each purchase, fostering a world united by innovation, compassion, and shared prosperity. Watch our project AMA below!
Initial token liquidity will be locked for one year, your investment will help to grow the ecosystem and all the approved charities involved.
Each investment into Victory Impact benefits its coin holders as well as participating charities with our Victory Tax Structure
Pre-sale token purchases are quantity limited to enforce anti-whale measures.​
At inception, presale will be converted directly into the token's liquidity through the selected decentralized exchange (DEX) to support token tradability
We have engaged a leading crypto-focused legal team with extensive regulatory expertise for SEC counsel.
Tokenomics
3% Token Development and Marketing
1% Victory Marketplace Operations
1% Charity Impact
Token Contract and Uniswap Pair Addresses Coming Soon
Finish token development

Independent token audit

Launch token

Release whitepaper

Launch VIT-Travel

Increase Media appearances to include:

FinTech.TV partnership
Launch Vit-Mart, and Vit-Give

Announce future potential utilities ​to include: VIT-Insurance

Showcase charity impact

Additional exchange listings

Increase charity partnerships

National marketing campaign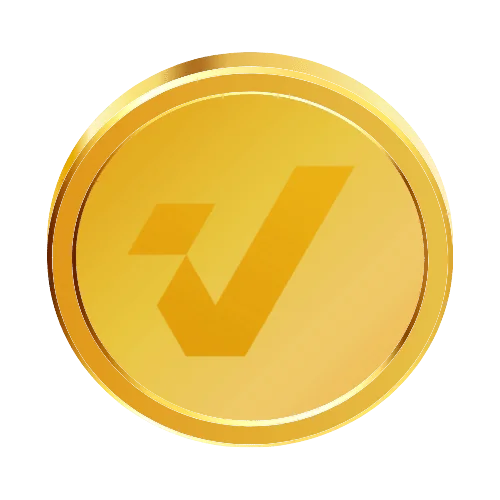 Victory Impact's ultimate goal is to transform the way we give to charity. 1% of every token purchase and sale is automatically channeled to charities supporting our most vulnerable populations, such as children and veterans. This isn't just charity, it's a movement.
Through blockchain technology, we're creating a future where every economic transaction can create a positive impact on the world. Soon, the Victory Give Platform will allow users to direct additional contributions to any of VIC's vetted charities, giving individuals the power to make a difference in their own way. Join us in building a better world.
Helping you Stay informed
Welcome to Victory Impact CryptoCast, the official podcast for the Victory Impact project. Join us on this exciting journey as we delve deep into the world of cryptocurrency and the potential of Victory Impact's innovative platform. Enjoy discussions about the Victory Impact project, the crypto ecosystem, and the ever-evolving landscape of commerce.
Join Victory Impact's crypto telegram channel for our latest updates, to connect with like-minded individuals, get access to premium whitelist opportunities and more! Click below to join our community!
Check out our latest Posts
Frequently Asked Questions
How does Victory Impact donate to charity?
With every token purchase and sale, 1% is automatically directed towards charities supporting the most vulnerable members of our society, including children and veterans. By leveraging the power of blockchain technology, we are creating a world where people can make a difference simply by participating in the economy. Read our Litepaper for more info!
What is Cryptocurrency?
Cryptocurrency is a digital or virtual currency that uses cryptography for security and operates independently of a central authority, such as a government or bank. Read our Beginners guide to Crypto here!
What is Victory Impact Built on?
$Victory Impact is an ERC-20 governance and utility token that provides holders with the opportunity to drive charity donation direction in addition to unlocking exclusive access to the Victory ecosystem.
Where can I purchase Victory Impact
Victory Impact is currently under development. It will be available for purchase in Q2 2023.
What is the Victory Marketplace
Victory Marketplace is where our members will have access to huge savings on every day purchases and travel. Members will enjoy up to 50% off travel and up to 40% off on millions of  different products, with more added daily. Consumers can easily book travel or order products shipped directly to their door. There is no need to go to multiple stores to compare savings, or sift through online coupons like other cash-back shopping platforms. Read our Litepaper for more info!